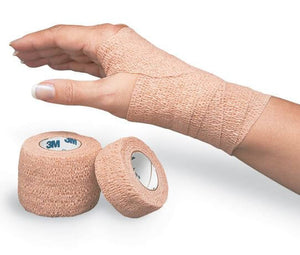 Product Description: 
A self-adherent elastic wrap that functions like a tape, but sticks only to itself.
Wrap stays in place; eliminates the need for frequent readjustment.
Use to secure and protect primary dressings and other devices.
Also helps immobilize injuries and provide compression to reduce edema.
Rolls measure 5 yds. (4.6m) long.
*Need this item right away? Please contact the Dublin Healthy Living Center to purchase: 
Dublin Medical Offices: (925) 556-4297
Available to ship anywhere or pick up at your local Kaiser Permanente facility.