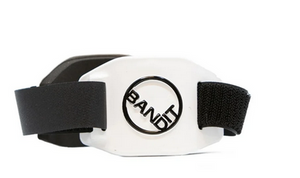 Helps relieve pain without constricting movement.

BandIT® Tennis Elbow Strap is useful for treating medial or lateral epicondylitis.
Unique design compresses across the flexor, extensor and supinator muscles.
Allows movement without compromising circulation.
One adjustable size fits most forearms with a minimum circumference of 8" (20cm).
*Need this item right away? Please contact the Dublin Healthy Living Center to purchase: 
Dublin Medical Offices: (925) 556-4297
Available to ship anywhere or pick up at your local Kaiser Permanente facility.